Top 5 Writing Services
Assignment Provider – Aus promises to offer affordable assignments to students in Australia. They declare that many students are short on time and many other commitments, so they offer their writing services as a way to help them out and let them get on with the things they need to do. Their intentions seem honourable, but can their writing services live up to the hype? This review will investigate.
Services
AssignmentProvider-Aus does appear to offer a large range of different writing services, such as essay writing, lab reports, book reports, proofreading, and research papers. When sending them your work request, you can even request the style of referencing used, as well as number of sources to be used. There's services available for both under graduates and post graduates, so no matter where you are in your education journey, they should be able to help you.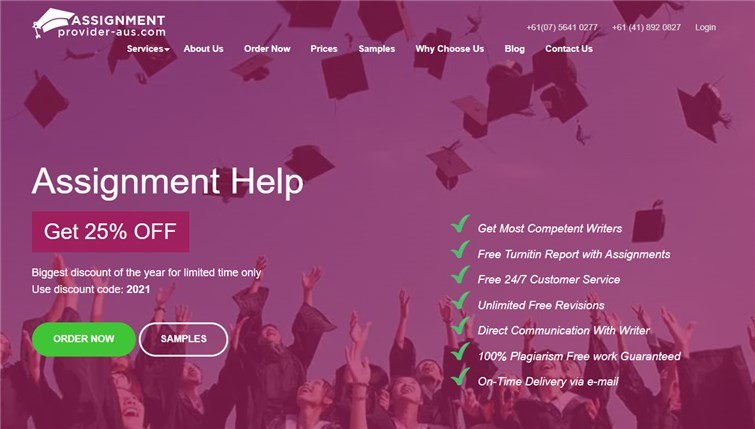 Quality
There are plenty of examples on assignmentprovider-aus.com's site, so you can read through their work before you decide to go with them. They do appear to be well written, and the referencing seems to be sound. However, there's a lack of essay samples from the humanities based subjects, so if that's what you're studying, you may be put off as you can't see how their writers handle your subject. Also, there's a distinct lack of reviews from previous customers on the site, so there's no feedback on how they actually perform.
Pricing
Assignment Provider – Aus has a useful instant quote creator on their site, so you can plug in what you need and get an instant price. This is helpful if you're comparing multiple sites and trying to decide who's within your budget. According to the calculator, a 10 page essay will cost $159.50, with no options to go for a 'premium' or 'platinum' option. This is a good deal cheaper than a lot of providers, but it does raise questions as to whether the quality of the work will suffer because of this. If you're interested in coupons, they're currently offering a 25% off discount code "2021".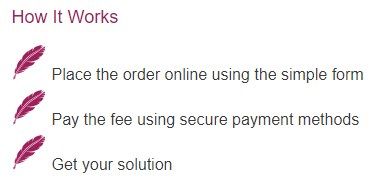 Support
For their customers, Assignment Provider – Aus offers two options of getting in touch. There's a live chat option on the website, as well as a landline phone number for customers to call. They both say that they're 24/7 services for help and support.
Cheap and low quality writing services
Conclusion
There are some serious concerns about the services that Australian Provider – Aus offers. They offer a good range of services, but their samples only show a small portion of what they can do. Also, the low pricing will be enticing for students who are looking to save some money, but we're not sure that such a low price will buy an essay that will get a good passing grade when handed in.
A good alternative to consider would be a company that is better rated among students. Try checking out one of the top listed companies. They're high quality services for Australian students, and their writers are legit when it comes to their subject knowledge.
Assignmentprovider-aus.com review – Rated 2.3/10