Top 5 Writing Services
Important notice
Papers Buddha is rated 4.8/10 which is below average.
Website was shut down or has changed it's name, currently forwarding visitors to gradescout.com. Therefore we've merged rating of the old and new addresses.
Looking for nothing but the best for assistance with your papers? Sometimes it isn't easy to find a reliable, AU-focused, website out there. You need good quality work, low prices, and for the website to definitely not be a scam. So, is papersbuddha.com legit what you need? Let's find out.
Services
PapersBuddha.com offer an array of essay-writing services, including articles, essays, creative writing, dissertations, reviews, case studies, and speeches. We also checked into their Terms of Service to see what you might get for free with this site and noted that you will receive a free revision within seven days if you are unhappy. They will also check for plagiarism, and provide a free bibliography, page headers, and formatting. They have no refund policy that we could see.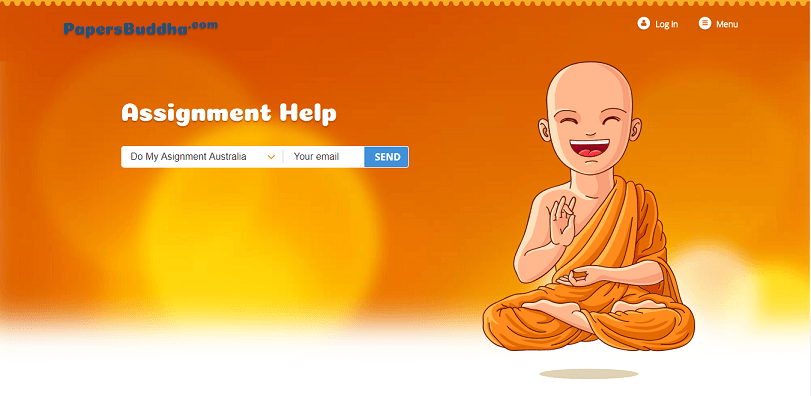 Quality
The most important part of any essay-writing service is of course how good they are. There's little point in paying for a poorly-written essay or one which has been plagiarised. Papers Buddha quote a string of happy customers but these are undated and light on detail, meaning they could have come from any time or be the rare exception. The site does not provide samples, but after we looked it over, the text on the website itself does not appear to have been written by native English speakers.
We also went out and did a web search to see what is being said about Papers Buddha elsewhere. However, we found nothing at all from previous customers, which implies that PapersBuddha actually hasn't had that many customers who want to review it.
Prices at Papers Buddha
PapersBuddha, unfortunately, do not have any information on their site about what prices they might charge. We attempted to get a quote but none of their 'order now' buttons were working, and it wasn't possible to login.

We did not find any discount codes or coupons for this site.
Support
Unlike most other essay-writing services, Paper Buddha does not have a Live Chat service. They do have a support phone number and email for Australian customers, though they do not say if these provide 24/7 support. They also have Facebook, Linked In, and Twitter accounts, allowing you to get hold of them via social media. Their company is registered is Sydney, Australia.
Price is hidden until you share your personal & assignment details
Conclusion
We have to advise Australian students to look elsewhere. This site might look nice on its surface with a cheery orange Buddha, but because of the lack of clarity around prices, and the poorly-written text on the site itself, we think you'd be better off with an alternative to help you.
Papersbuddha.com review – Rated 4.8/10