Top 5 Writing Services
Do My Assignments looks like one of those comprehensive custom essay writing services that have just got it right. The website is laid out in an easy to use and navigate way, and all the pages you would expect to see on a typical writing service are present.
However, you can never judge a book by its cover which is why we're diving into the depths of the service to see whether it's the writing service you've been looking for, or whether you need to look for an alternative.
Services
Using either the services page or the menus on the order form on the homepage, you can see whether the service you're after is available from Domyassignments.com. Here, you'll find around 40+ services in total, which is basically on par with the any custom essay writing service, bar a few niche services.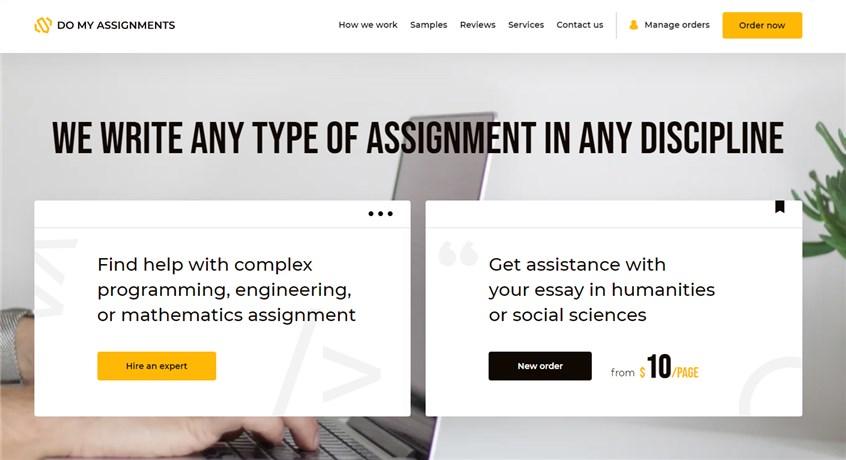 You'll also be able to choose the academic level of the paper you need, how many pages it is, and a custom deadline, all alongside several guarantees, such as money back and plagiarism-free.
Quality
There are two ways you can judge the quality of the content on this site, ultimately answering the question of is Do My Assignments legit; using the testimonials page or reading through some of the pre-uploaded samples. While these seem comprehensive, the reviews on the site seem basic at best, although many of the reviews are recent.
Furthermore, the samples page only has a select few samples to look through, and only on topics that will be relatable to a few people. However, even these samples are bland to read, aren't structured well, and are in some parts, grammatically incorrect.
Prices at Do My Assignments
To find out the most accurate pricing for you for content, you can use the pricing table. The price is worked out based on the content you want, the academic level, the deadline and then that figure is multiplied by how many pages you want.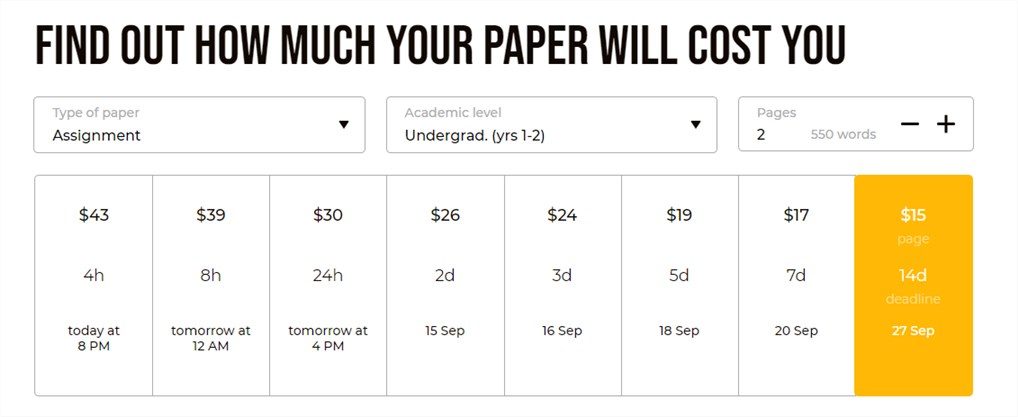 To give you a rough idea on price, a standard ten-page essay written to a Master's level with a 5-day turnaround time will set you back around $260AU, making it one of the most expensive services I've seen. There are also several discount codes and coupons you can apply to bring this quote down.
Support
Whether you have a question for the company before making an order, after you've paid, or you want to make a refund, you'll need to get in contact with them quickly. Heading over to the contact page, you'll find a reliable live chat which is limited to five days a week, a physical address in China, a US, Canada, and UK phone number and a basic email address where you'll need to login.
If you're in any other part of the world, such as Australia, you will need to pay international contact fees, and there's no guarantee that you'll get an instant response, potentially leaving you in the dark.
Some problems with grammar in sample papers. Website is targeted towards US audience and there is no information about compliance with Australian academic writing standards.
Conclusion
All in all, there's many areas of Do My Assignment that could be improved. While the service isn't terrible and probably not a scam, the high prices and lack of attention to detail, especially when it comes to the quality of your content, could leave you worse off than you started.
Domyassignments.com review – Rated 5.3/10